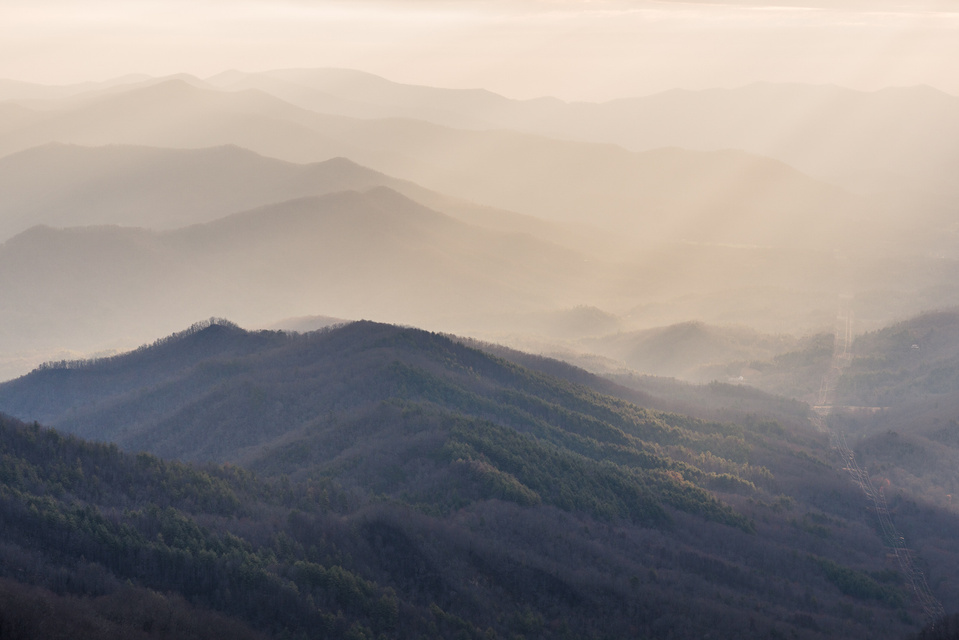 Nantahala National Forest___Cool/ Overcast___3:23PM
Looking out the kitchen window, hints of deep blue peered through the overcast skies. Sunrise was in 30 minutes. Rain was in the forecast. I decided to go for it - I decided to chase the light.
Parked at the trailhead, I hurried up the trail toward the fire tower. It was a shot in the dark, but after being out of the mountains for a week, I couldn't turn down the chance to see an Appalachian sunrise. Wearing blue jeans and Muck boots, I wasn't necessarily in the best hiking attire. I was better prepared for projects that would come later in the day. It would only be a few miles roundtrip - I hiked on.
Plodding up the old forest service road, I listened for movement in the calm landscape. As the morning light slowly brought the trees into focus, the sound of rain echoed through the trees. Only a hundred feet from the fire tower, I laughed at my luck. There was no use in turning back now - I climbed up the tower and into the rain.
The rain decided to give me a break - the world above proceeded to twist and transform into a myriad of colors. The hues became subtle and muted; I waited. The sun would reveal itself through the visible rips in thick blanket coating Appalachia.
It didn't take long for the show to continue.